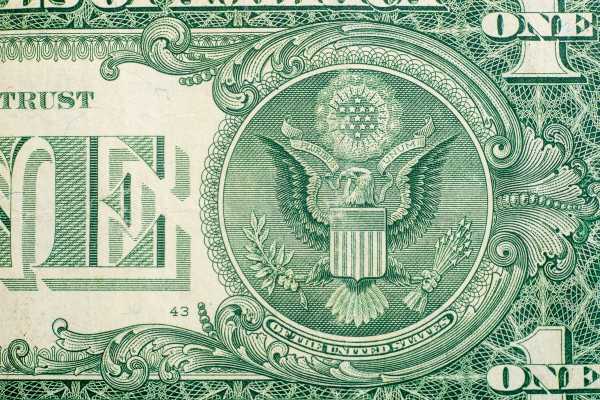 Charts: trading view
(Italics: previous analysis)
EUR/USD:
From a technical standpoint, chart studies indicate that additional selling could materialize.
The longer-term structure of the weekly and daily periods remains unchanged. Accordingly, the following text serves as a reminder of where I left the overview in recent writing (italics):
The weekly timeframe shows price action rejecting resistance at $1.0298, in a market that has been trending decidedly south since 2021. Many chartists will label this move as a primary downtrend, with pullbacks rare. Combine that with daily flow past a whisker south of resistance at $1.0377 (and cross trendline resistance, taken from the high of $1.1495), and the potential to explore as far south than the 1.272% Fibonacci projection of the weekly time frame at $0.9925 and the daily support from $0.9919, EUR/USD is a bear market. As for my position on the daily chart's Relative Strength Index (RSI), we are south of the 50.00 midline (negative momentum), which further supports slowing demand for the Euro. .
The lackluster trading of late has seen buyers and sellers establish a potential bearish pennant pattern on the H4 scale, forged between $1.0122 and $1.0195. Also note that we have nearby support set just south of the formation at $1.0125. If a breakout to the north emerges, resistance at $1.0279 is visible, coupled with an ascending support level turned resistance, drawn from the low of $0.9952.
A closer look at the price action on the H1 time frame has the unit turning below $1.02. The surrounding time frames indicate that we may continue to work below the aforementioned round number, targeting H1 Quasimodo support at $1.0108 (and $1.01), but traders are encouraged to consider the possibility of a break above of $1.02 and subsequent moves towards resistance at $1.0275.
Technical expectation:
The clear downtrend, weekly resistance at $1.0298, daily resistance at $1.0377, daily trendline resistance, and possible bearish H4 pennant pattern signals that sellers still have the upper hand.
As a result, a breakout of the lower side of the H4 pennant pattern could form to take the H4 support at $1.0125, indicating at least the H1 Quasimodo support at $1.0108.
AUD/USD:
The risk-sensitive Australian dollar was on the ropes on Wednesday, weighed by a weaker-than-expected Labor Price Index reading, a clear risk tone and upbeat US retail sales year-on-year for July, which ultimately strengthened the buck .
Hopes of holding above support on the weekly time frame at $0.6996 were dashed amid yesterday's one-sided decline, shifting focus to weekly support between $0.6632 and $0.6763. Lower down, the price movement on the daily time frame is at the door of support from $0.6901; breaking the aforementioned support swings the pendulum in favor of support at $0.6678. The recent decline follows a near test of the 200-day simple moving average at $0.7144.
Moving to the lower time frames, H4 is about to shake hands with the supply-turned-demand zone at $0.6901-0.6862. Note that the upper edge of this area represents the daily timeframe support ($0.6901). The aforementioned H4 demand submergence highlights space to approach the Quasimodo supports at $0.6761 and $0.6710, respectively.
As for my H1 ladder position, $0.69 calls attention to the downside and resistance is $0.6947. You will notice that $0.69 has strong support from the upper edge of H4 demand, as well as daily support ($0.6901). Climbing above resistance shows limited resistance up to $0.70 and trendline resistance, extended from the high of $0.7123.
Technical expectation:
Attention is focused on $0.69 at the moment. An H1 rejection demonstrates bullish curiosity of H4 demand at $0.6901-0.6862 and daily support at $0.6901. A downside breakout, on the other hand, puts a question mark over rated domains and opens the door to continued selling opportunities.
USD/JPY:
It was another positive session for USD/JPY on Wednesday, adding 0.5%.
The technical structure of the upper delay remains unchanged (in italics):
According to the weekly and daily calendars, the technical evidence suggests new purchases. The daily timeframe responded well to supply-facing demand at ¥131.93-131.10, with a decisive push likely to shed light on support-facing resistance at Quasimodo at ¥139.55. Note that ¥131.93-131.10 is an area that is stuck to the upper boundary of a weekly decision point at ¥126.40-131.30 with weekly resistance drawn at ¥137.23, set below. of daily resistance noted.
As I said in a previous post, until the weekly decision point at ¥126.40-131.30 is reversed, I don't expect to see much calls for USD/JPY shorts. A break in daily timeframe supply has turned demand at ¥131.93-131.10, however, would likely be a talking point for technical analysts as limited support is seen until reaching support at ¥125.54 (a weekly support level positioned just south of the current week's decision point). Therefore, ¥131.93-131.10 is likely to be watched closely.
But for now, buyers remain in the driver's seat.
The H4 period sees the bearish AB=CD pattern at ¥136.95 (a 100% Fibonacci projection), accompanied by a 78.6% Fibonacci retracement at ¥137.48, rising support turned at resistance, taken from the ¥134.27 low and trendline resistance. , pulled from the top ¥139.38. On the H1 time frame, key resistance at ¥136.21-135.87 is above, with any downside attempts likely to target ¥134 and trendline support, etched from the lows at ¥131.73. .
Technical expectation:
Given the space needed to increase the weekly and daily timeframes, a test of the bearish pattern H4 AB=CD at ¥136.95 could be seen. Before buyers attempt to trade higher, however, a retest of ¥134 in the H1 timeframe may unfold to entice buyers to target the H4 pattern.
GBP/USD:
In the 12 months to July, inflation in the UK rose to 10.1% from 9.4% in June, according to the Office for National Statistics on Wednesday. Yields on short-term gilts have rallied in response to the latest inflation figures amid growing expectations that the Bank of England (BoE) will continue to aggressively hike its rate discounts to stem the rise in consumer prices.
The British Pound immediately hit a high of $1.2142 against the US Dollar following the inflation data, rallying within a hair of first-half trendline resistance (taken from the high of 1 $.2277) before declining in European and US exchanges. This took the currency pair through $1.21 a stone's throw from the widely watched psychological figure of $1.20.
Price action on the weekly timeframe echoes a vulnerable frame around support at $1.1958, in a bearish market since 2021. Upside interest highlights weekly resistance at $1.2719 while clearing $1.1958 reveals the pandemic low of $1.1410. However, to navigate south, the daily flow must confront (and engulf) support-facing trendline resistance drawn from the high of $1.3639, as well as the H4 reverse head and shoulders pattern. ($1.1876; $1.1760; $1.1890) neckline (from top $1.2056).
Technical expectation:
GBP/USD is technically exposed.
Short-term action points to at least a test of $0.20, while a break below that level could trigger a breakout sell and pull the price towards H4 support at $1.1933, which shares a link close with the support of the trendline of the daily period.
DISCLAIMER:
The information in this document is intended for general guidance only. It does not take into account your investment objectives, financial situation or special needs. FP Markets has made every effort to ensure that the information is accurate at the date of publication. FP Markets makes no warranties or representations as to the Material. The examples included in this document are for illustrative purposes only. To the extent permitted by law, FP Markets and its employees shall not be liable for any loss or damage arising in any way (including negligence) from or in connection with any information provided or omitted from this material. The features of FP Markets products, including applicable fees and charges, are described in the product disclosure statements available on the FP Markets website, www.fpmarkets.com and should be considered before deciding to trade these products. Derivatives can be risky; losses may exceed your initial payment. FP Markets recommends that you seek independent advice. First Prudential Markets Pty Ltd trading as FP Markets ABN 16 112 600 281, Australian Financial Services License Number 286354.