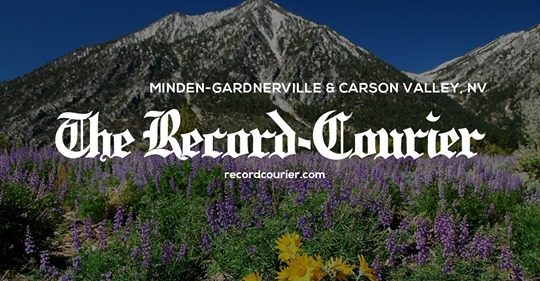 [ad_1]
Respond to the attack
Editor:
Receiving negative feedback is expected when you are in the public service. A county commissioner's vote will make some people happy and others upset.
There is usually no point in responding to these counterproductive and pessimistic comments. However, after reading Maureen Morris's letter to the editor, I felt it was necessary due to the false and deceptive attacks she made against me personally instead of disagreeing on the votes that I expressed.
Ms. Morris had a particular problem with my arriving at the April 1 meeting at 1:00 p.m. One hour is the scheduled time for Commission meetings. However, a few days before this meeting, county staff changed the start time to 10 a.m. to complete some urgent administrative items. I explained to the staff that I was out of town and could not return before the time the meeting was originally scheduled.
Ms Morris also attacked my dress at this meeting, claiming that I was wearing "red tracksuit". His claim is also incorrect. I don't own and haven't worn a red tracksuit since playing basketball at UNLV in the early 1980s.
Ms Morris then complained about my attending some zoom meetings and wearing a t-shirt at the June 14 meeting. I attended this zoom meeting because my firstborn played for the CIF Basketball Championship in San Diego. The game started just as the meeting was ending. I wore the t-shirt that reflected my daughter's school name and colors to support her business.
I have always put my family before everything I do for a living. This is the reason why I moved my family to Douglas County. I said the same thing during the election. It will never change. I am the only current commissioner with young children, who thus manages his commission functions with his parental responsibilities.
I am grateful to the many people who recognized my hard work as County Commissioner. This far exceeds the negative comments of a few. Unfortunately, it is the negative comments that are usually printed in letters to the editor.
Danny Tarkanian
Ranchos de Gardnerville
Cates leadership deserves to be recognized
Editor,
As Americans, we have been taught, virtually from birth, that if we work hard and do a good job, we will be rewarded. These well-known American values ​​are apparently not known to Douglas County Commissioners, Engels, Nowasad and Gardner, who denied giving County Director Patrick Cates a merit raise at their July 1 meeting.
Since the aforementioned Commissioners did not have the decency to do so, I would like to take this time to thank Mr. Cates for a job well done over the past two years. Thank you for bringing stability to county operations. Thank you for your top-down example of ethical leadership and expectations of excellence. Thank you for putting in place the current and future tax liability policies and procedures, including the structure to reduce the risk of loss. Everything you've done deserves a raise from Mr.
In addition to the items listed above, thank you for guiding us through an unprecedented global pandemic that none of us, or our parents, have experienced. In the last 15 months of uncertainty, as a county employee, I never felt like I didn't know what was going on with my job, or what was expected of me. at my work. Whenever there was a change in a national or statewide directive, I knew I would be informed within hours of our workplace expectations. Hours (minutes?) After our state closed last March, county management was hard at work keeping our residents safe and planning for possible tax ramifications. Leadership alone through this unprecedented event was worthy of a merit increase.
I hope others will read this and take the time to thank Mr Cates and / or let our County Commissioners know how they feel. My husband and I raised our family in Douglas County and I know from experience when parents work and take kids to activities etc. how hard it is to find the time to tell our leaders how we feel, but try to take a few minutes to do so. therefore. My observation is that our commissioners only hear a few people in their echo chambers and do not always hear the majority of us.
Caroline Cheff
Ruhenstroth
Don't pass the Bensford law
Editor:
I knew this was going to happen. I did not misinterpret Ms. Rice's letter and realize that she did not propose illegal voting or statehood for DC and Puerto Rico or supporting the Supreme Court with liberal justices. She however said without any evidence "100 democracy experts" believe the Republican Party (Americans with horns and split feet) is a direct threat to our democracy and I just asked what those 100 experts would think. issues I mentioned that are of critical importance to Democrats. There are more than a few people who present themselves as Republicans and see themselves as Republicans who cannot stand Trump and therefore helped Democrats steal the election. I have provided proof of cases where this is true and if you followed the Arizona election audit you would realize the truth of my claim. Other states such as Pennsylvania, Georgia, and Wisconsin are also being audited for voter fraud. Even California, the blueest in the sky, is failing to pass the Bensford Act, which is a statistical analysis involving elections and trade proceedings. Ms Rice returns to form when she says 46% of Republicans think it would be appropriate to give Trump voters what Biden won. It's pure poppy (remember the horns), she seems to be confused as to which party believes in law and order. As for the wait times to vote, I do not see that as a partisan issue. It is up to the state and local authorities to allocate polling stations and polling stations as well as opening hours and if this is expensive you can still request a postal ballot. In other words, in densely populated democratic strongholds, it is inherent in Democrats to ensure that they can accommodate anyone who wishes to vote. A voter card is not detrimental to Americans who exercise their right to vote, but it can be a problem for those who wait until Election Day to jump through the hoops to prove they have the right to vote.
Dan Paterson
Gardnerville
Please support recovery events
Editor:
Our final leg of our winning trifecta and our first in-person live event ended with many pared up in Star War costume. It was a fun opportunity for us to celebrate those who are recovering from an addiction or mental health issue while being active during this very challenging and challenging year! It is with great gratitude that I want to thank all of our attendees who attended this month's Move for Recovery event and those who attended our three recovery events, either virtually or online. nobody. Good work!
Kudos to Carson Valley Medical Center for partnering with us this year and providing snacks during our in-person live 5K. We work together to improve the lives of our community by providing behavioral health services that ensure families can receive quality services in a timely manner.
Thanks to Lisa Whear, TYFS Advisory Board Member and Owner of Stor-All, who led our float on the parade and made sure all of our sponsors received fantastic publicity.
Thanks to Anytime Fitness for being our main sponsor. Their generosity has enabled Tahoe Youth & Family Services to provide all attendees with fun gifts that we will all enjoy for months to come. Kudos to COD Casino for helping us advertise our event on their brand and Kellyn Bricker for providing the electronic "know how" to run this event with her incredible computer skills.
Thank you to Cooperative Extension for making all our signs so that we can thank all our sponsors and companies who have supported us during this crazy year. We also want to thank Walgreens for allowing us to use their parking lot to start and end our race, yeah! I want to thank Patrick Riegel, a member of Troop # 495 who held the American flag for us as we sang the national anthem. Kudos to Yogurt Beach for providing free yogurt to our event winners and finally I want to thank Belinda Photography who graciously took the photos so we have wonderful memories of this event.
Due to the fundraising challenges we have faced due to COVID, our sponsors have been extremely generous this year by going above and beyond. It is clear that they understand the need in our community for affordable mental health and addiction services. The following sponsors contributed to the success of this event: Bing Materials, Carson Valley Accounting, Coffee on Main, Cynthia & Ricky Decarlo, Intero Real Estate, Les Schwab, State Farm and Stor-All
Thank you all for your generosity, your support and your kindness.
Congratulations to the Tahoe Youth & Family Services fundraising committee whose generosity with both their time and talents has been incredible. Our success is in large part due to their hard work and passion for our mission.
This has been a difficult year for many people who deal with addiction and mental health issues on a daily basis. Let us all remember that recovery is not linear and there will always be challenges, but with persistence and support you can be successful. Remember, Tahoe Youth & Family Services is just a phone call away. Contact us now and start a new chapter in your life by calling us at (775) 782-4202 or (530) 541-2445. We don't judge, but reach out to offer our support and help you stay accountable to yourself.
Karen Carey
Tahoe Youth & Family.
[ad_2]