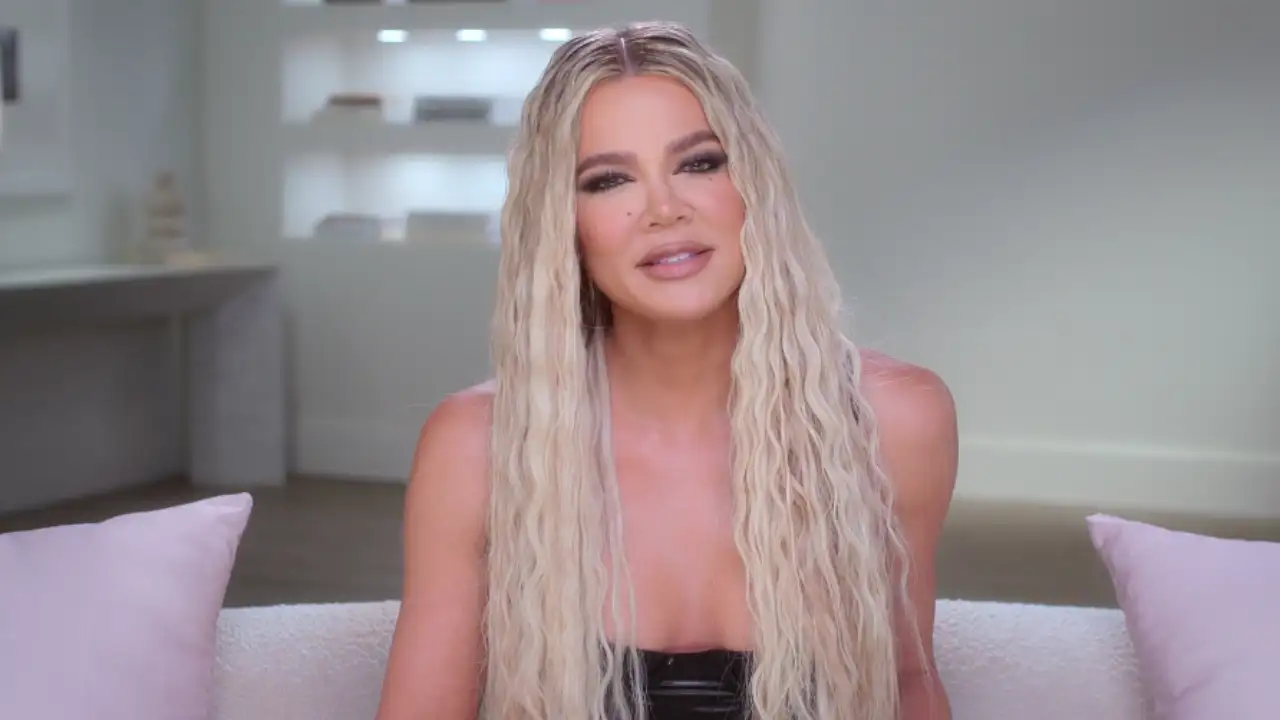 So far, The Kardashians season 2 has been going well, following the same structure as the first, as we get a glimpse of the Kardashian-Jenner members and their drama-filled lives. Following last week's NSFW reveal by Kim Kardashian about her and Pete Davidson, this week the SKIMS founder was seen heading to Miami with her sister Khloe Kardashian.
The new episode also featured Kylie Jenner who had disappeared from the season so far after being seen welcoming her second child with Travis Scott on the same. In the fifth episode, we see Jenner open up to her sister Kendall Jenner about postpartum struggles. The episode also features Khloe admitting to a bizarre clause she added to her will. Check out the biggest highlights from the new episode below.
Khloe Kardashian's shocking clause in her will
In the fifth episode of The Kardashians, we Khloe, Kris Jenner and Kylie Jenner had a rather odd conversation as they discussed details of their funeral and also revealed details about how their wills were made. While the conversation certainly left viewers spooked, Khloe in her confessional announced, "My family and I talk about wills, about death, about what our wishes would be if something terrible were to happen." She added, "If I'm in a coma, I still get my nails done once a week. And it's in my will because people are going to visit me." Although the discussion didn't end there, Kris Jenner revealed that Kim asked the doctor to save Jenner's bones so she could make jewelry out of them. Khloe also reminded her mother that she wanted to be cremated and have her ashes "made into necklaces for us."
Kylie Jenner's postpartum journey
Kylie Jenner is a mother of two and the beauty mogul opened up about her postpartum struggles after welcoming a second baby earlier this year in the new episode of the series. In a chat with her sister, Kendall Jenner, Kylie revealed, "I cried nonstop all day for the first three weeks." While assuring Kendall she's better now, she added, "After about six weeks I started to feel better, but I definitely got the blues," she said, adding that she hadn't "cried every day, so that's great." Kylie later in her confessional detailed that she discovered on Google that she had a case of baby blues.
Kim and Khloe take on Miami
After Khloe Kardashian and Kourtney Kardashian filmed a special called Kim and Kourtney Take Miami in 2009, in 20222 it was Kim and Khloe Take Miami as the sisters headed out on a tour with their daughters while Kim rode there Also going for a work trip. While initially hesitant to go on the trip fearing the scrutiny that will follow her paparazzi photos, Khloe ultimately decides to give it a shot. The sisters, who flew to Florida with their friends, also faced a rather chilling incident, as when their car drove towards the hotel, a group of rowdies suddenly started banging on the car's window. their car. Kim admitted she was trying to stay calm for Khloe who worries among large crowds.
Kim Kardashian's obsession with photo editing
During her trip to Miami with Khloe, while partying in a hotel suite after dinner, Khloe and the sister's group of friends were seen toasting their girls' night out while Kim sat on a sofa in the background, preoccupied with something else. After Khloe approached her to find out what she was up to, the SKIMS mogul informed her younger sister that she "approved" of the footage. Kim later in her confessional said, "These are the pictures from the dinner party. You have the approval of all the pictures inside our Skims pop-up. I don't trust anyone else to tell me when I look good." While Khloe seemed upset that Kim was a depresser at the party, Kim in another confessional mentioned, "B***h, you'll thank me later… Because I edit all of our f**** pics *g to remove all bad ones, and they should be printed tonight."
Scott Disick and Brody Jenner support Kendall
Kendall Jenner was seen heading to Las Vegas for an event for her liquor brand. While Kylie was originally scheduled to join her with their friends, the mum-of-two had to pull out at the last minute. Kendall was seen accompanied by her close friend Hailey Bieber at the event. She was also supported by Scott Disick and his half-brother, Brody Jenner. During the event, Kendall was seen bonding with Brody and later had a chat with Scott about Kylie missing the event and Kendall wanting to hang out with her sister.
What do you think of The Kardashians season 2 so far? Tell us in the comments below.
READ ALSO : The Kardashians Season 2 Ep 4 Highlights: Kim Addresses Work Advice Backlash; Scott Disick returns